The overall winner
This is chosen as the all-round winner from the winners in categories A, B and C.
Like a fish takes to water
Flower Parade group KAVB Hillegom-Haarlem and surroundings.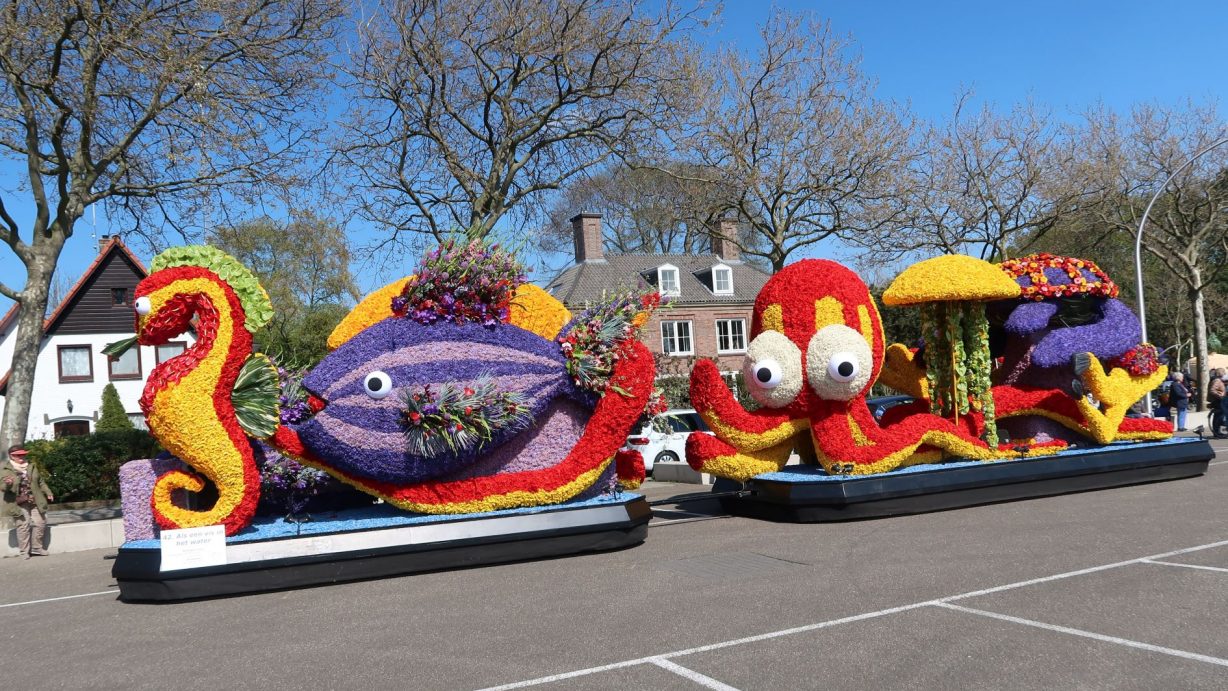 Categorie A: Float Owners
1st Prize

Like a fish takes to water
van Corsogroep KAVB Hillegom-Haarlem e.o.

2nd Prize
Battle of Freedom
van Corsogroep De Zilk
3rd Prize
With your head in the clouds
van Corsogroep KAVB Noordwijkerhout

Category B: Local Authorities
1st Prize
The myth of the White Swan
From the municipality of Lisse. Scouting troop Shawano's.
2nd Prize
Emerging as a butterfly
From the municipality of Hillegom. Decorators Scouting Kaninefaten
3rd Prize
Noordwijk embraces
From the municipality of Noordwijk. Decorators Watervrienden Lisse.

1st Prize
In North Holland you start Blooming
Province of North Holland. Decorators Music Corps St. Cecilia
2nd Prize
The Whale
W.S. Warmenhoven, Hillegom Marketing and Hillegom. Decorators Music society DaCapo.
3rd Prize
''Beeing'' Close
From the Rabobank Bollenstreek, Decorators Childrens Holidays Lisserbroek.
1st Prize
That's Lease
Fiat Ducato with caravan
Versluis en van Velzen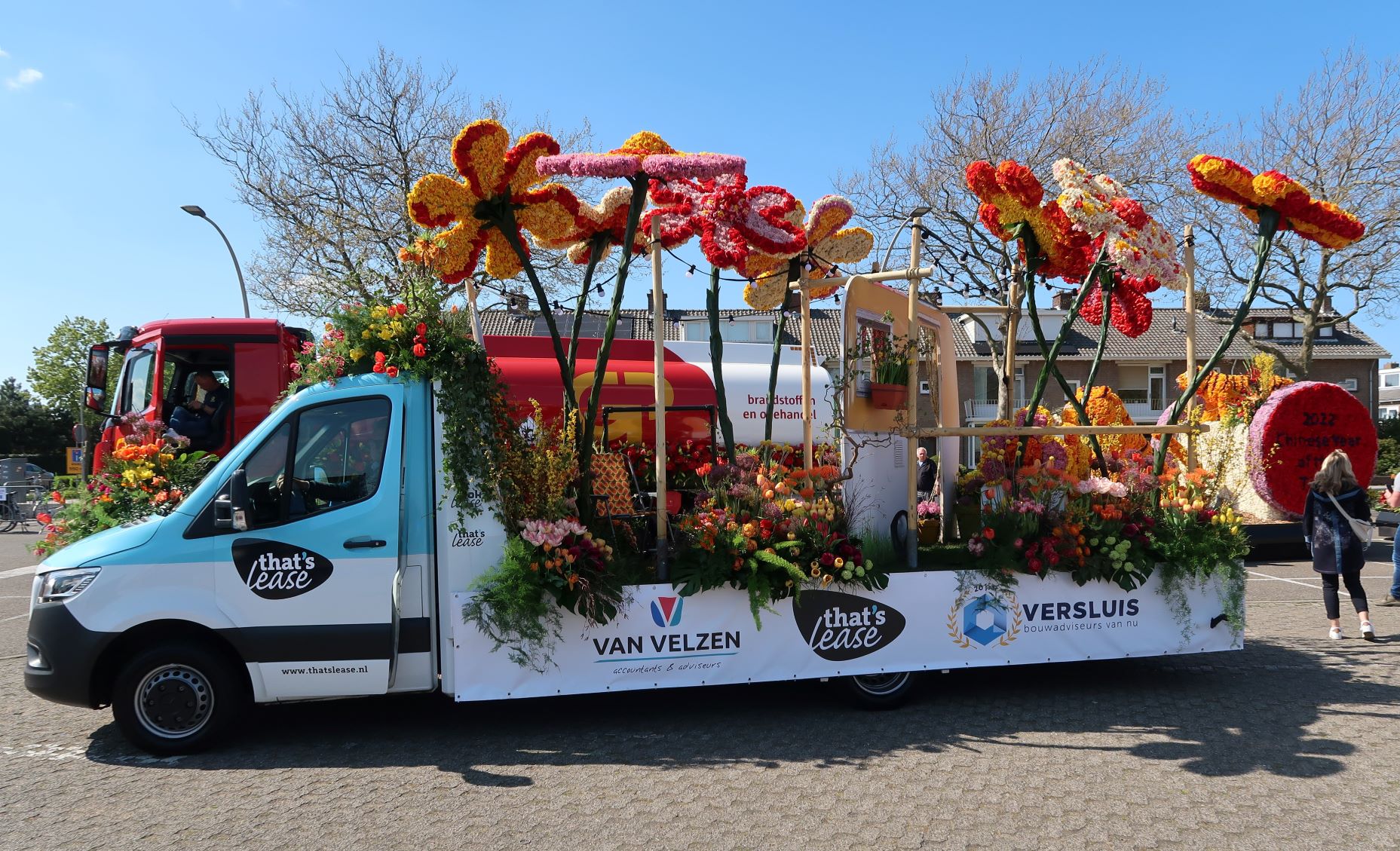 2nd Prize
Kimman

Range Rover Defender
3rd Prize
Louwman
Toyota Yaris Cross