PROGRAMME SPRING FESTIVAL
This spring festival comprises almost a week of activities all connected to the colour and fragrance of the hyacinths, daffodils and tulips from the famous Bulb District.
You can enjoy this spectacle in 2022 from Wednesday 20th to Sunday 24th April.
The highlight is on Saturday 23rd April 2022 when the parade travels from Noordwijk to Haarlem. Scroll down to discover the various elements and find practical details for your visit.
BEHIND THE SCENES
For three days from Wednesday 20th to Friday morning 22nd April you can watch the art of decorating the floats in De Klinkenberg tennis hall in Sassenheim. Hundreds of volunteers are busily attaching the millions of flowers onto the floats. With luck you may get a chance to give them a hand.
VISIT THE DECORATORS AT WORK
ILLUMINATED PARADE
On Friday evening 22nd April you can view the parade in a different light. At 9 p.m. we illuminate the floats with thousands of lamps as they drive through the charming village of Noordwijkerhout. An experience not to be missed.
VIEW THE ILLUMINATED PARADE
EXHIBITION OF THE FLOATS
On Sunday 24th April, the floats are on show one last time in the historical floral city of Haarlem. Use the opportunity to take perfect pictures surrounded by music and entertainment while enjoying a drink at one of the cafes. At 5 p.m. we wave the floats a final farewell.
VISIT THE EXHIBITION
ROUTE VAN HET CORSO
In 2022, the 75th Bloemencorso flower parade will travel from Noordwijk to Haarlem on Saturday 23rd April.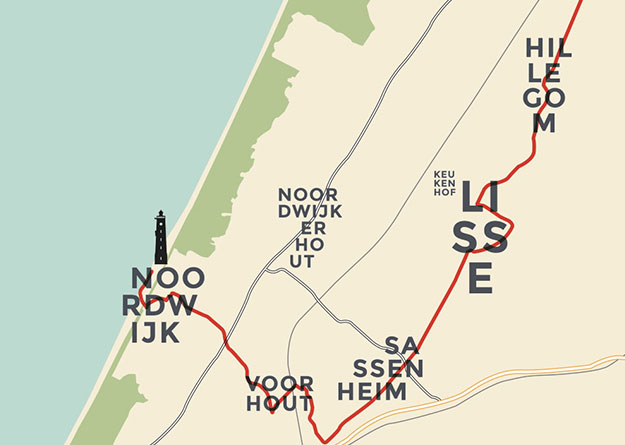 VIEW THE ROUTE