Time for our volunteers
In a period when minutes seem to last for hours, time can also race past us. We remember hearing for the first time that the parade was cancelled. What a disappointment but at the same time it made us even more determined to shine in 2021 with all the glory along the 42 km route.
Nothing could be less true when we heard on 18th January 2021 that also this year the parade has been cancelled. Disappointment rained again, perhaps even more heavily. Luckily 1500 volunteers make up the Bloemencorso family and a few put their heads together to come up with an alternative.
The alternative
The alternative to the parade has kicked off with "Portraits from the Parade'' a campaign sharing personal memories. This was followed by a dedicated evening for volunteers hosted by Nicky Westerhof which was broadcast online on 15th March. Chairman Willem and board member Esther completed the line up.
Willem hinted at what was in store as an alternative to the parade without giving too much away.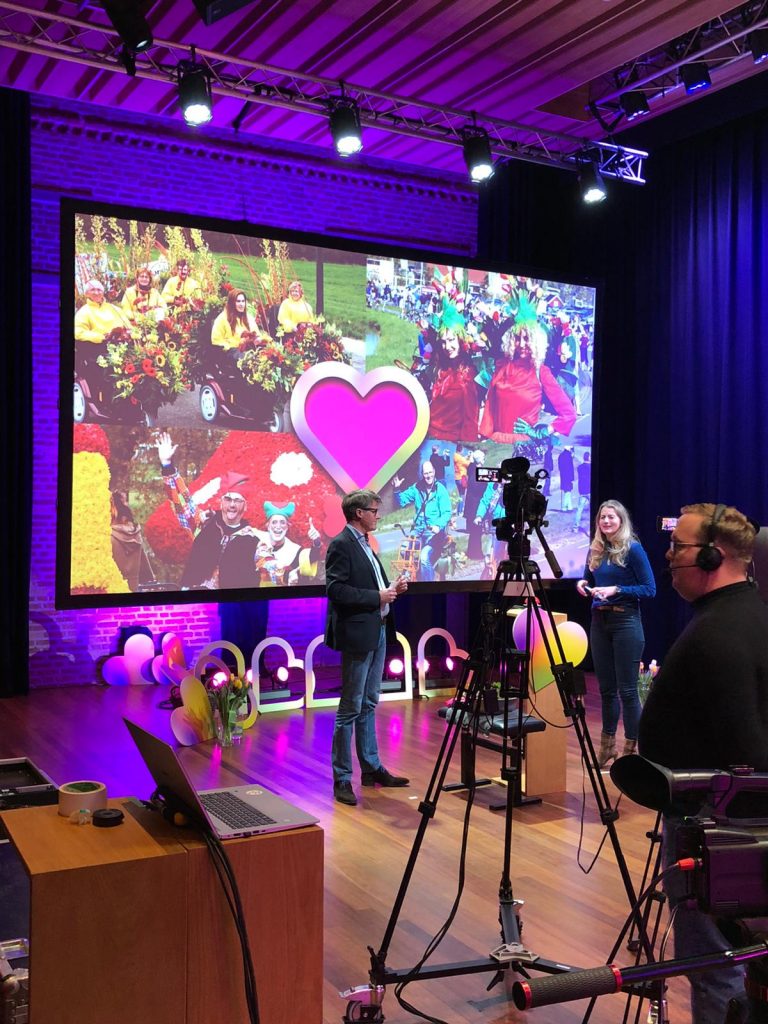 Time for a game
The evening included a Wheel of Fortune with a selection of prizes and then a tough quiz testing the volunteers on the history of the Parade.
75th Parade
Next year the Bloemencorso celebrates its 75th anniversary. If you are interested in working as a volunteer on this special edition send an email to: vrijwilligers@bloemencorso.info
Missed the broadcast?
Don't worry. You can watch it on our YouTube channel. At the same time take a look at our other videos.