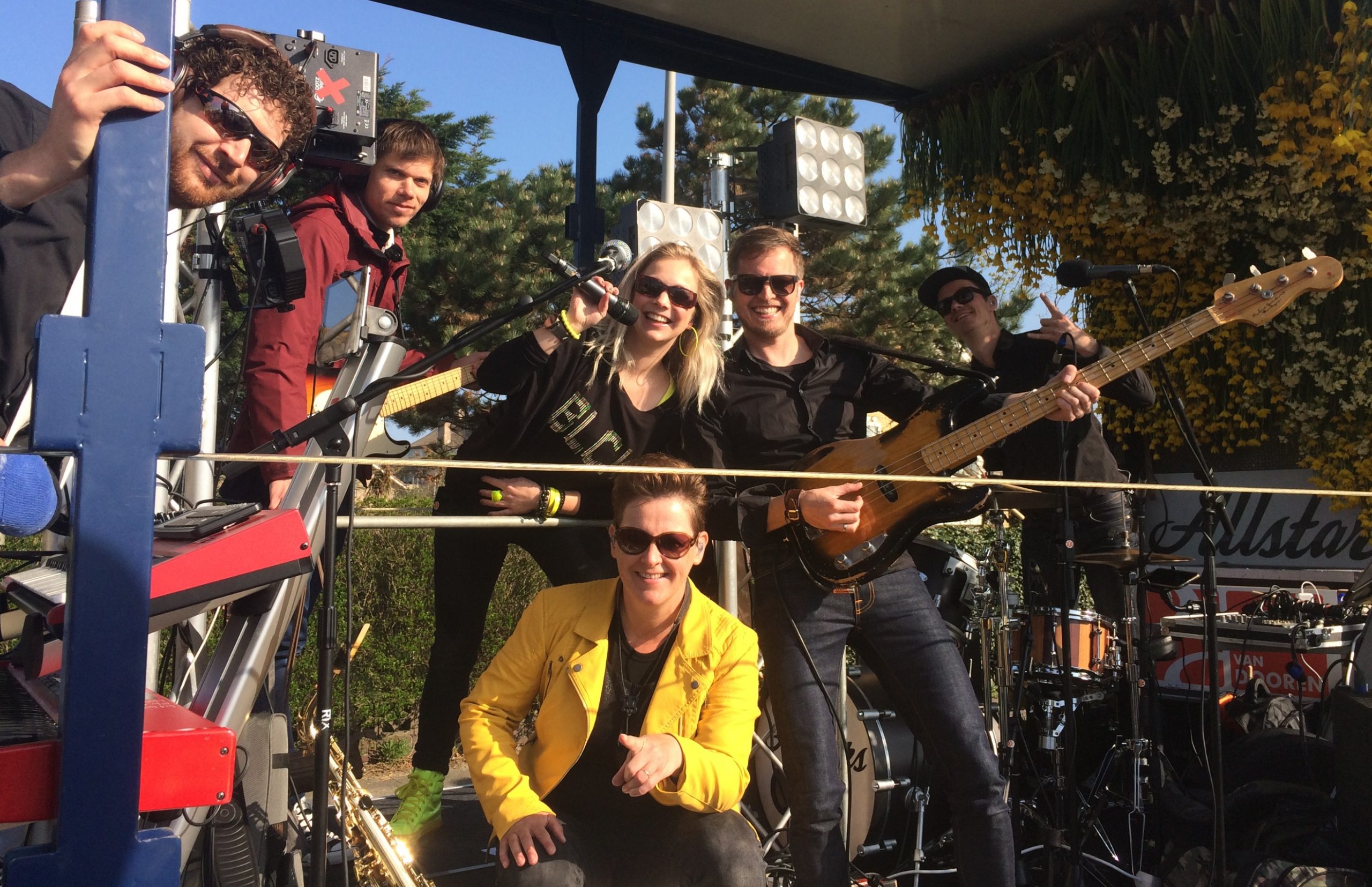 It is a party every time
We are Allstars a Dutch cover band. We travelled with the parade on 4 occasions over the whole route from Noordwijk to Haarlem .performing a live music marathon. Certainly something as a musician we will never forget! We had blisters on our fingers from playing, no voice left from singing and sea legs from balancing on a travelling float for a whole day. Don't forget we usually had a gig the night before so we weren't home until really late, but we still appeared washed, dressed and spruced up ready to go in Noordwijk for the start of the parade.
Few bands can say they played for one million people in one day!
In 2011 we rode as ABBA on the Mamma Mia float. The theme hat year was Musicals. We had composed a special 15-minute medley. We reckon we played it at least 40 times. It was such a success that we took part on another three occasions as ''ourselves''
It is so much fun to travel through all the villages making music for family, friends, fans and of course the many tourists, not to forget the enthusiasm of the volunteers.
Coming soon - Livestream
Unfortunately because of Corona we have not been able perform for a year.
Luckily Muziekcentrum The Box, our sound company is organising a live stream event on 21st March from 20.00 to 21.00 hours. See our Facebookpage page for more information