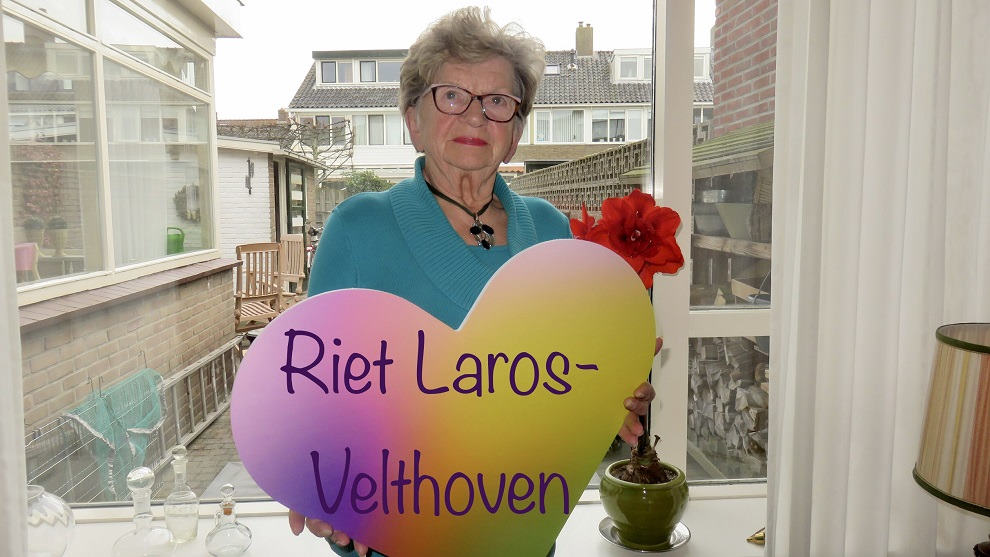 The Golden Daffodil stood on top of our Car
In 1965 the 100,000st car rolled off the belt at the Daf car factory in Eindhoven. This was celebrated with a golden version of the Daf Daffodil, a small family car that was manufactured by Daf from 1961 until 1967. This was the perfect opportunity to have the car take part in the parade. My father was in charge of decorating the float and as a family we all worked on staking the large daffodils. The real Golden Daffodil car was placed on the top of the float.
Mijn vader was landarbeider in de bollenteelt en na de oorlog verdiende hij graag wat bij. Via de heer Kees van der Zaal, hyacintenkweker en bestuurslid van het Bloemencorso, raakte hij bekend met het Bloemencorso in Lisse. Als gezin of familie kon je in die tijd - medio jaren zestig - een wagen aannemen en kreeg je betaald voor het aantal vierkante meters steekwerk.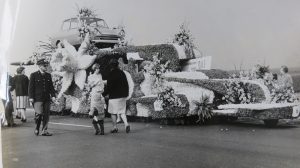 As a family we worked together in the HBG building on the Grachtweg/Tulpenstraat in Lisse (Later the CNB and now Floralis). It was fun, but a lot relied on the quality of the hyacinths which were staked during this period onto straw mats. After we were ready, the flower arrangers finished off the floats with beautiful bouquets.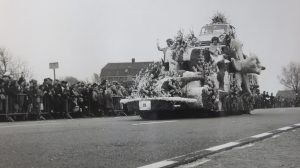 The canteen at the HBG did a roaring trade and it was a lot of fun. When the floats were almost finished visitors were allowed in to see them for a fee. There was always a lot of interest.